16th Annual Pink Ribbon Cheer Classic Sunday, October 23rd 2016!
Youngstown State University, Youngstown Ohio
Click the link below to learn this year's SURVIVOR DANCE!
https://www.youtube.com/watch?v=wZXwZ-TXM_0
PRELIMINARY SCHEDULE IS NOW POSTED under the SCHEDULE TAB!
FINAL SCHEDULE WILL BE POSTED WEDNESDAY OCTOBER 19!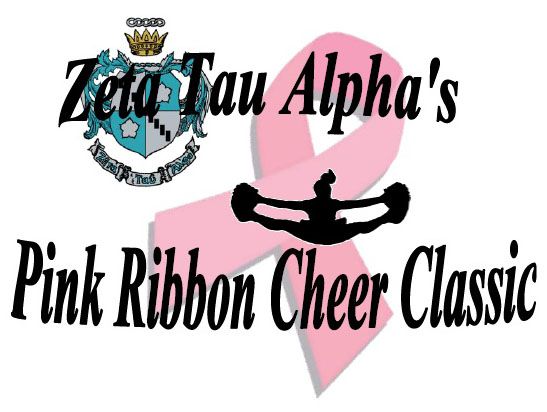 FINAL SCHEDULE IS NOW POSTED!
THANK YOU TO ALL OF OUR PARTICIPATING TEAMS, SPONSORS, Coaches, and SPECTATORS! Our event raised over $120, 000 for Breast Cancer Awareness and EDUCATION at the 15th Annual Pink Ribbon Cheer Classic!
Collectively, the event has raised over 1 MILLION DOLLARS in 15 events!
The Pink Ribbon Cheer Classic is a cheer and dance exhibition where teams perform competition routines, halftime performances, or their favorite cheers and dances in honor of those they know who have been affected by breast cancer. Perform on a 54 x 42 foam floor! Visit our awards page to learn how your team can make a difference and be awarded at our event!
All Proceeds Benefit Breast Cancer Research and Awareness on behalf of the Zeta Tau Alpha Foundation in addition to a percentage donated to the Joanie Abdu Breast Care Center!